Discover more from Creative Block
a weekly newsletter that gives you a glimpse into my life, designs, creativity and music. Welcome to the Block!
Over 3,000 subscribers
---
Creative Block is a weekly newsletter that gives you a glimpse into my life, creativity, design, and music. It's like a little pick-me-up that you get delivered straight to your inbox each week.
---
ok here we go.
I realize this may be a controversial statement, but it's been weighing on my mind lately. To be transparent, I speak from a place of privilege, as I freelance as a graphic designer full-time now. However, it wasn't always this way. I too have grappled with the question of whether my passion should be monetized.
It's common for people to think, "this is my passion and i'm good at it so I should be paid for it." While that may be true, let me share a secret: when we turn our passions into work, the passion can fade due to the added stress of managing clients, invoices, making ends meet etc.
I've been in that situation not too long ago, and to be honest, I still struggle with it at times.
To provide some background, I began my creative career in 2011 by changing my major from biomedical engineering to digital media. This led to my discovery and passion for photography and design. Initially, I photographed everything, but my interest in taking portraits of people grew. I started taking portraits for friends on campus, and eventually, it turned into a "mini-career" during college. I even began a few passion projects, but as I started charging for portraits, I had less time to devote to them.
In 2016, I started combining photography and design to create posters, and I launched a "Poster a Day" project, which I continue to this day. However, as my skill for creating posters merging photography and design turned into paid work, I found that I had less time for my passion projects yet again.
You may have heard the saying, "If you love what you do, you'll never work a day in your life." Unfortunately (in my humble opinion), that's not entirely true.
I put in a lot of hard work, sweat, and tears into every project I undertake and I love the work I do. However, I've also experienced the pressure that comes when our passion becomes our job. As an example, my wife and I freelance full-time, and I've had to become more financially savvy. I've had to learn to budget better, plan ahead, and create spreadsheets to keep track of incoming money. As a freelancer, I have to plan ahead and budget wisely since I may only get paid once every two to three months depending on the projects I'm working on. This has caused me to be on edge frequently.
Despite this, I always go back to my "why." The reason I started pursuing photography and design was to tell stories with color and portraits. I want people to see themselves as I see them, beautiful, strong, and worthy of love. Growing up in a Christian household, I learned to treat everyone with love and respect regardless of the color of their skin, as we're all made in the image of God. Sadly, this isn't always reciprocated, particularly because of my skin color. This is why I do what I do, because I know what it feels like. Sorry for going off on a tangent, but maybe I'll write a newsletter about this in the future.
Back to the topic at hand–– I think this person said it well.
Do what makes you happy. Enjoy your passions. Turn your skills into a paycheck.
For example, I'm a graphic designer and love photography. My Skill is in using merging photo and design using tools like photoshop & illustrator, but my passion is in telling stories using color, portraits of people that look like me so they can see themselves in a way that shows power, strength and beauty. I've been given opportunities to fuse my skill and my passion together which has been a happy medium.
An example of this was working on "AT&T: DREAM IN BLACK" campaign or working on "THE 93rd ACADEMY AWARD (OSCARS)" Artwork. I was given the freedom to create artwork that in a way featured or gave an ode to people that look like me. To make them feel seen in a way and give them their flowers. But all of these opportunities came from my passion projects (The things i did for fun and out of love for the arts). In fact, clients still ask me to make posters inspired by some of my passion projects which is dope and a great reminder that your passion projects can open doors for you.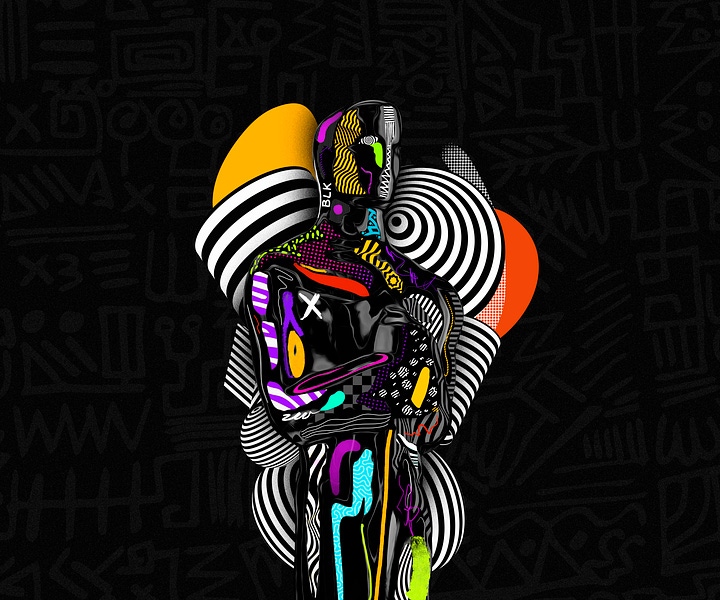 I could go on and on but here's something I want to leave you with that touched my heart. This was a letter from an 84 year old to a couple of kids at Xavier Highschool.
Dear Xavier High School, and Ms. Lockwood, and Messrs Perin, McFeely, Batten, Maurer and Conglusta:

I thank you for your friendly letters. You sure know how to cheer up a really old geezer (84) In his sunset years. I don't make public appearances any more because I now resemble nothing so much as an iguana.

What I had to say to you, moreover, would not take long, to wit: Practice any art, music, singing, dancing, acting, drawing, painting, sculpting, poetry, fiction, essays, reportage, no matter how well or badly, not to get money and fame, but to experience becoming, to find out what's inside you, to make your. soul grow.

Seriously! I mean starting right now, do art and do it for the rest of your lives. Draw a funny or nice picture of Ms. Lockwood, and give it to her. Dance home after school, and sing in the shower and on and on. Make a face in your mashed potatoes. Pretend you're Count Dracula.

Here's an assignment for tonight, and I hope Ms. Lockwood will flunk you if you don't do It: Write a six line poem, about anything, but rhymed. No fair tennis without a net. Make it as good as you possibly can. But don't tell anybody what you're doing. Don't show it or recite it to anybody, not even your girlfriend or parents or whatever, or Ms. Lockwood. OK?

Tear it up into teeny-weeny pieces, and discard them Into widely separated trash recepticals. You will find that you have already been gloriously rewarded for your poem. You have experienced becoming, learned a lot more about what's Inside you, and you have made your soul grow.

God bless you allI

Kurt Vonnegut
I loved this so much because it really explains what it means to be passionate about something. Even though I'm not creating posters every day, it remains a passion of mine that serves to sharpen my skills and bring me therapeutic relief. I try to make time each month to create a few posters.
Even while I'm on vacation, I began working on a new poster (there's still much work to be done!). Soon, I'll share the final product via
Notes (I recommend creating a
Substack
if you haven't already). But for now you can view it below. I created this poster out of pure passion and love for the African diaspora and my Nigerian heritage.
I'm currently working on poster number 215 and I'm hoping to reach another 365 and keep the creative momentum going.
Conclusion:
There are also many benefits to turning our passions into paychecks. It can be incredibly rewarding to do something we love and get paid for it, and there's a certain sense of freedom that comes with being our own boss. However, it's important to consider the potential downsides before taking the plunge.
At the end of the day, there's no one-size-fits-all answer to whether we should turn our passions into paychecks. It's a personal decision that requires careful consideration of our individual circumstances and goals. So if you're thinking about pursuing a career in something you're passionate about, take the time to weigh the pros and cons before making a decision.
But as much as possible, monetize your skills if you can :) and always make time for your passions.
My thoughts on this topic might change in the next few years who knows.
Questions to think about:
What are my skills? / Whats my passion? / Do these two intersect?

Will I be happy if my passion turns into work?

Is there a way to separate both? or combine both?

Whats stopping me from enjoying things I'm passionate about?
I hope these questions give you clarity and peace.
If it makes you feel any better, I'm still asking myself these questions.
I use to sell prints, but it's become a chore and I'm currently thinking of closing down my shop and never bringing it back unless I'm doing limited pieces (I haven't decided yet).
My shop is closed right now since I'm on vacation.
Anyway, If you don't agree with this, I'd love to hear your thoughts! I'm open to hearing new perspectives on this topic cause I don't think it's a one-size fits all. Sometimes we have to do what we have to do to get by. However, if the end goal of creating is to be fulfilled/re-filled, doing it for the money won't give you that.
---
Weekly Column of Inspiration 🧶
Nothing this week since i've been traveling, but I got you next week!
Also, today is my wife and I's anniversary :) we are 5 years married today!
She's an amazing wife(Afritina), creative partner and interior design connoisseur. I asked her to be my girlfriend Dec 12, 2015. We got engaged September 21, 2017. Married May 5th, 2018.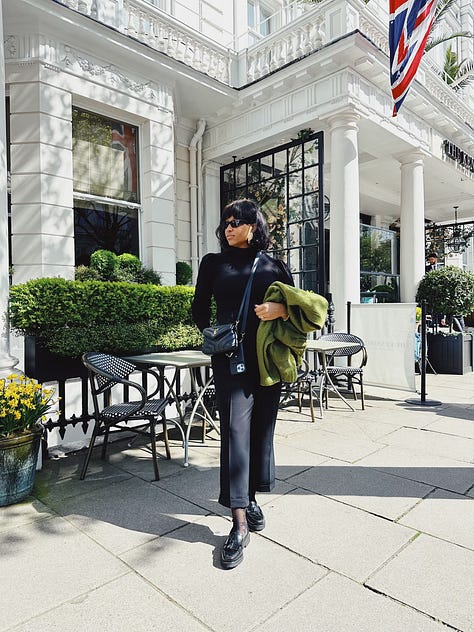 on Monday, I'll be writing about the things I've learned in marriage these past 5 years when it comes to marrying someone in the same/adjacent creative industry as you.
Thanks for reading Creative Block! Subscribe for free to receive new posts and support my work.