Discover more from Creative Block
a weekly newsletter that gives you a glimpse into my life, designs, creativity and music. Welcome to the Block!
Over 3,000 subscribers
---
Creative Block is a weekly newsletter that gives you a glimpse into my life, creativity, design, and music. It's like a little pick-me-up that you get delivered straight to your inbox each week.
---
I have some incredible news to share with you all. My wife and I have recently acquired a new company, and we couldn't be more thrilled about this new venture!
Now, you might be wondering, what company is this and what does it mean for us? Let me fill you in on the details.
Back in 2018, Doug and Kelsi had a brilliant idea—they opened THE TX STUDIO a natural light photography studio right in our neighborhood. My wife, Afritina, and I were present at the studio's grand opening, and since then, we've been shooting our photography needs. It's honestly one of the best photography studios we've shot at which is why we've consistently booked the space for almost all our photoshoots.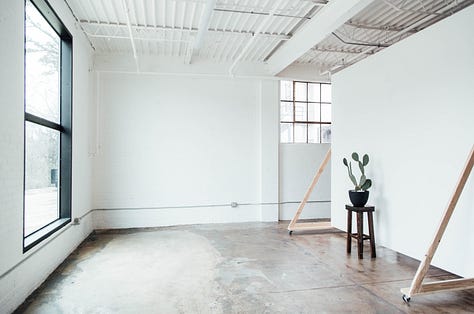 Fast forward to a few months ago, we learned that Doug and Kelsi were planning to sell the studio to pursue other ventures while searching for individuals who could carry forward their vision for the space. Their vision included creating a studio that's accessible to everyone in the community, establishing a residency program to support aspiring creatives, and fostering a strong sense of community among local artists.
Now, here's where things get really exciting. Doug and Kelsi also happen to own a co-working space called "WAX SPACE" and our office is located there.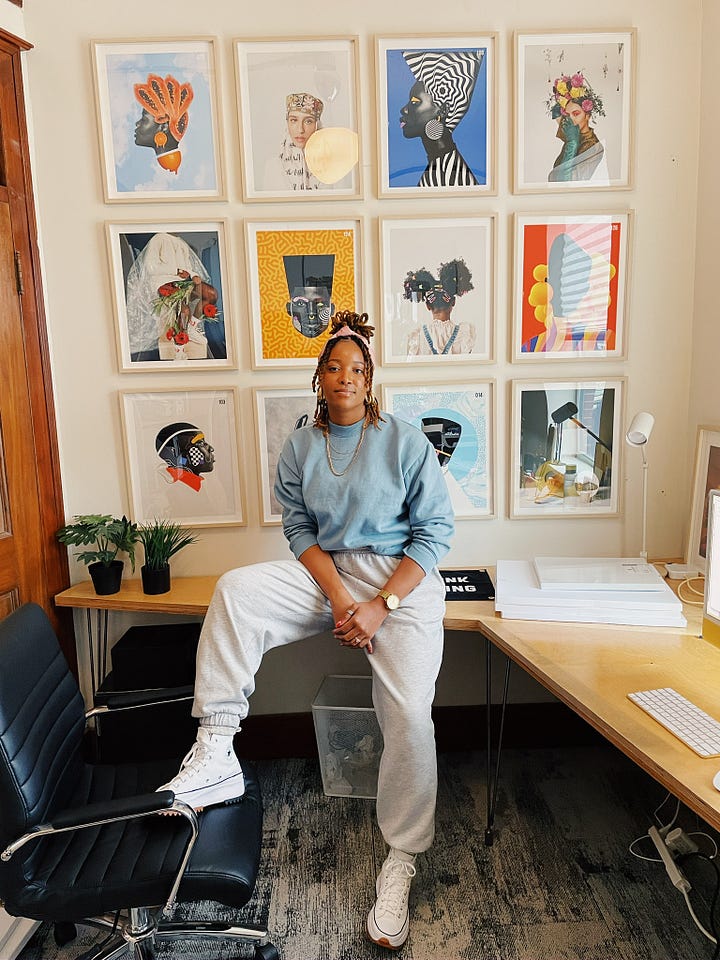 And guess what? The photography studio is literally just downstairs! It's a dream come true because we can simply walk downstairs to welcome new customers, ensure the studio is in perfect order, and then head back up to our office to continue working.
Acquiring the photography studio felt like the perfect fit. We genuinely love what Doug and Kelsi have built and our friendship with them over the years. We also greatly admire their dedication to the community. Our intention is to continue championing their vision at THE TX STUDIO.
We're so excited and grateful for this incredible opportunity and already thinking of how we can bring some of our ideas for the space to life. We also understand that it will take some time to execute everything, but we're excited for the journey nonetheless.
So, what's next on the agenda? Well, first things first, we had to establish a new LLC, obtain an EIN number, and open a business account. We then transferred funds to the new account to give us a head start on rent, utilities, and other essentials. We closed on June 30th and signed a 4 year lease. We'll be keeping the weekend managers so that we can enjoy our weekends. And we'll take charge of managing the studio during the week. It's been exactly two weeks since we officially became the proud owners, and let me tell you, it's been incredibly fulfilling to meet new people and witness their creative pursuits flourishing in OUR* studio.
Our immediate focus is to maintain the space, revive THE TX STUDIO newsletter, revamp the Instagram page to showcase the endless possibilities that can be achieved at the studio, and continue investing in the creative residency program that the studio has been successfully running.
Rest assured, I'll keep you all updated as things progress and exciting developments unfold.
Having a black-owned business in the creative field feels incredibly empowering. We want to show others that it's not only possible but also be a valuable resource for our community. We're overflowing with excitement and gratitude to God for His perfect timing in all of this. There were other opportunities that crossed our path, but had we said yes to those, we wouldn't have been able to acquire THE TX STUDIO. I'm forever grateful, knowing that God was meticulously working behind the scenes all along.
If you'd like to keep up with the changes as they come you can follow us on Instagram
@thetxstudio
Also here's our announcement reel that we made.
---
→Artist to know
Kyle Steed | an Incredible artist. I love his work and we even have a big piece of his in our home.

Jeremy Biggers | His photorealistic oil paintings are so incredible and so detailed. he's able to weave in stories in his painting and it's mesmerizing

Troy Browne | I love the imperfection in his work and the way he animates his designs. Sometimes i wish I knew how to use After effects to make my posters move lol.
→What I did this week
I just received my 2nd Jacket sample and we're getting very close! I'm hoping to do pre-release maybe next month or EARLY september. I might only make 50 of these so as long as you're subscribed you'll be getting early access to this before I share on social. I eventually want to make merch specifically for CREATIVE BLOCK* as well.

My wife is enjoying life in Paris with her girlfriends so I cleaned the house and did fixed somethings that I said i'd fix two months ago :|

Managed the new studio and met new people.

Theres a new show on netflix called "DEEP FAKE" and it's a dating show. I tried watching it but It's unbearable. Essentially, they use deep fake technology and show your partner other what "You" were doing and your partner has to guess if it's real or fake. I don't understand why people go on shows like this to ruin their relationships. I thought it would be interesting, but I can tell the producers who made this show have a goal to make things as dramatic as possible to cause more drama.

I finally opened up my shop you can order any of these pieces! I offer two sizes. 16 x 20 and 11 x 14
→Introducing CUBES* :
A curated Playlist for the Creative Block* Community and creatives alike.
What is CUBES*?
CUBES is a monthly curated playlist that sets your imagination free through colorful rhythms. It's a space where creative blocks crumble and inspiration effortlessly takes shape. I'm hoping through this playlist the melodies can reshape and reignite your creativity.
In the ever-changing realm of creativity, "Cubes" has the potential to transform into something new or bigger in the future. Maybe it'll become a podcast or an insightful interview-style newsletter, separate from Creative Block. But for now I think it's a cool title for the playlists especially since artwork covers are a the shape of a cube (square).
The possibilities are endless for what this could become, and I'm open to ideas on how CUBES can go beyond just a "playlist".
Thanks for reading Creative Block! Subscribe for free to receive new posts and support my work.
---