Discover more from Creative Block
a weekly newsletter that gives you a glimpse into my life, designs, creativity and music. Welcome to the Block!
Over 3,000 subscribers
---
Creative Block is a weekly newsletter that gives you a glimpse into my life, creativity, design, and music. It's like a little pick-me-up that you get delivered straight to your inbox each week.
---
Greetings Everyone,
As mentioned earlier, I've been deep in the creation process of a unique Work Jacket. It's been an adventure of countless iterations, learning from mistakes, and perseverance, and now, I'm thrilled to announce that the day has come – the jacket is now available for pre-order!
This project has been my way of stretching my creative boundaries – a departure from my usual posters. The idea of crafting wearable art has always fascinated me, and this jacket embodies that.
Creating this jacket was a journey of dedication and passion, and I'm elated to finally introduce it. As a valued subscriber to the newsletter, you're receiving exclusive access to this release. While the link goes public on Sunday night, you're getting a head start. Please note, it's a limited edition, operating on a first-come, first-served principle.
This is a Pre-Order, and shipping will commence in early October, just in time for the fall season.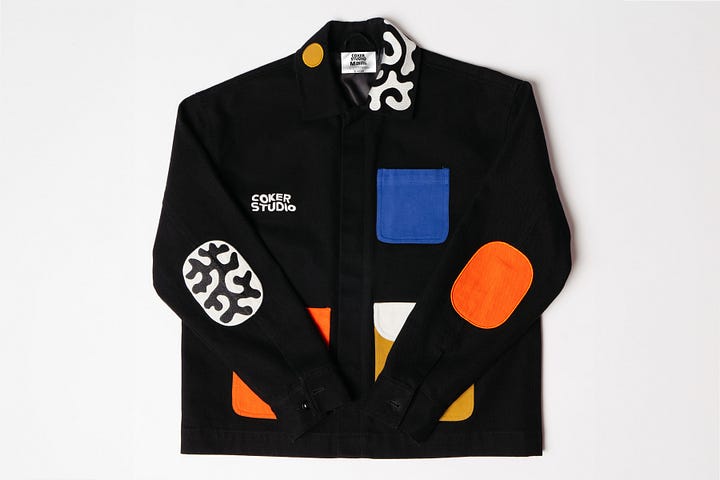 This jacket holds a special place in my heart as a way for me to expand my canvas. COKER STUDIO is my personal playground, where creativity knows I get to play with the "What ifs" and experiment with those ideas to bring them to life. Each stitch and design element reflects my journey of exploration and growth, making this jacket a symbol of both artistic expression and daring innovation. This will be the first of many more products I plan to make in the future.
My wife photographed the product shots / model shots. We had such a great time.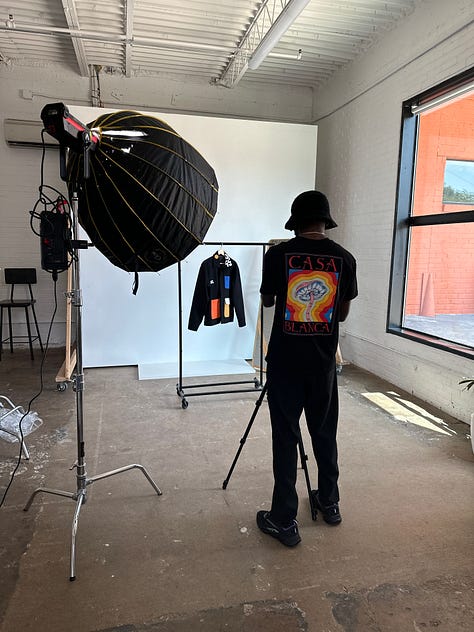 My videographer Aaron really brought my vision to life for the jacket video. We are posting this video on Sunday night when the jacket goes out to the public.
I'm really proud of this all we've accomplished. I wrote about my fear of dropping this jacket a few weeks ago and here we are!
I'm proud of myself for pushing through and really appreciate you all for your kind words, support and encouragement! If this is above your budget and you really want to own a piece from me, no worries! I'm working on some more budget friendly things coming later this fall so stay tuned :) See you all Next week
---
Thanks for reading Creative Block! Subscribe for free to receive new posts and support my work.
---