Discover more from Creative Block
a weekly newsletter that gives you a glimpse into my life, designs, creativity and music. Welcome to the Block!
Over 3,000 subscribers
Limited edition Basketball (pre-order now)
Creative Block → 024
---
Creative Block is a weekly newsletter that gives you a glimpse into my life, creativity, design, and music. It's like a little pick-me-up that you get delivered straight to your inbox each week.
---
Dear readers,
I hope this message finds you well. Earlier this week I share a basketball i've been working on and I am absolutely thrilled to share that the basketball is officially ready for PRE-ORDER!
This journey began with a vision I had, one that I shared on Instagram last year. I wanted to transform that vision into a physical product, something that could capture the essence of basketball's exhilarating spirit. A huge shoutout to Ash for helping turn this dream into a reality!
Introducing the COKER STUDIO Basketball:
This limited edition basketball is a vibrant celebration of the sheer joy that basketball brings. Its vivid and colorful design encapsulates the infectious excitement that permeates the air during a thrilling game. It's more than just a basketball; it's an artistic statement that seamlessly bridges the worlds of sports and aesthetics.
Whether you choose to proudly display it as a captivating art piece in your home or take it to the court for a friendly game with friends, the COKER STUDIO Basketball embodies the essence of basketball in a way like never before.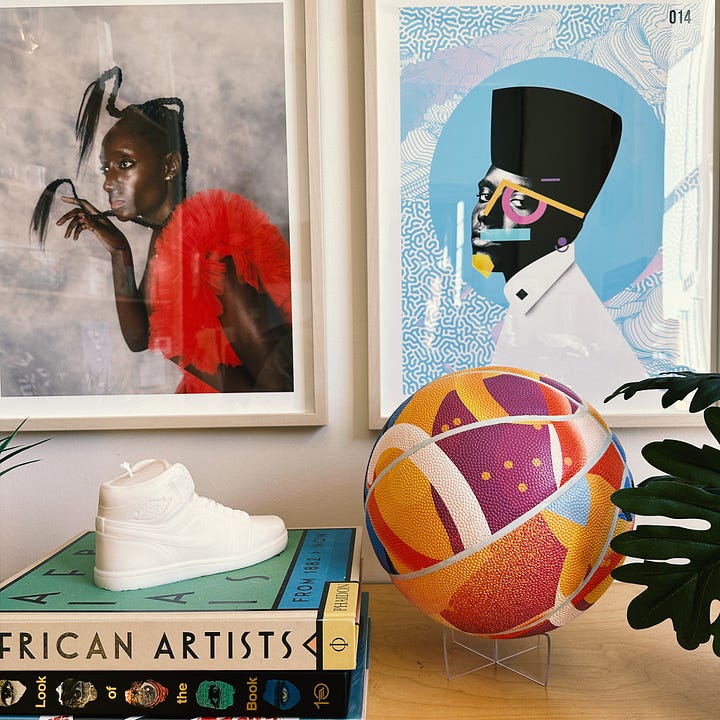 A Labor of Love:
This project has been a labor of love, and with the NBA season starting next week, I couldn't think of a better time to share this with you. It's my way of commemorating the boundless joy that basketball brings to our lives.
Exclusive Access for You:
As a valued subscriber to this newsletter, you hold a special place in my heart. That's why I'm delighted to offer you exclusive access to the PRE-ORDER link ahead of the general public. While the link will go live on Sunday night for everyone, you, my dear subscribers, get a head start. But please act quickly, as this is a limited edition, and it operates on a first-come, first-served basis.
What's Next?
And guess what? I have more exciting things in the pipeline for the upcoming holiday season! (Hint: Scarf and wrapping paper.) So stay tuned for more!
Thank you for being a part of this incredible journey with me. Your support means the world, and I can't wait to see the COKER STUDIO Basketball find its special place in your hearts and homes.
This is a Pre-Order, and shipping will commence in November
BEHIND THE SCENES:
Worked with Aaron today to shoot some reels for when this basketball goes public on Sunday night.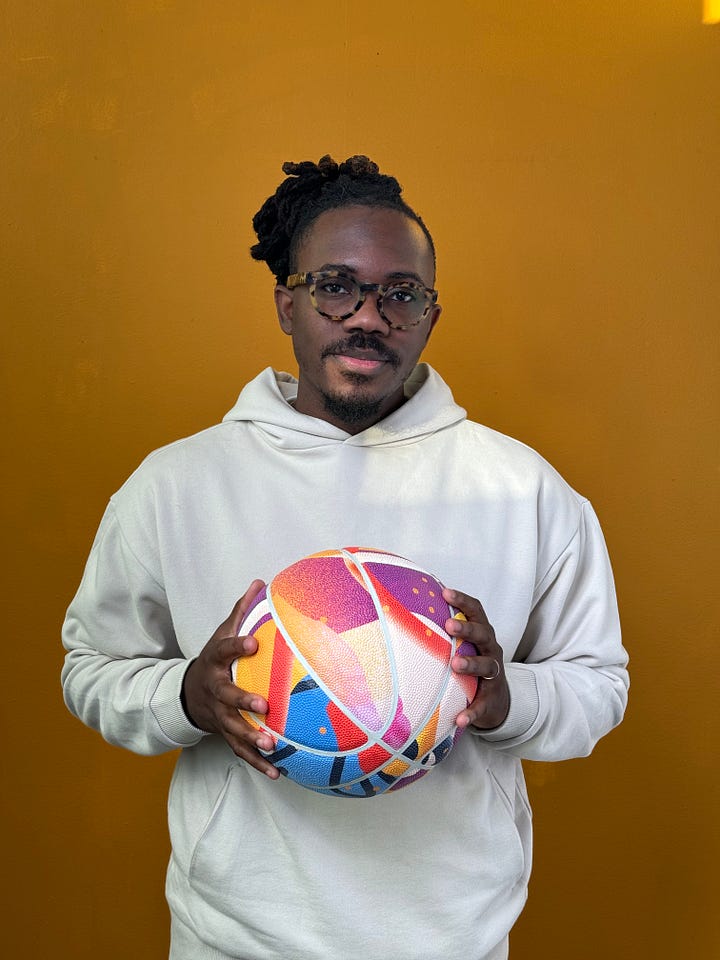 ---
Thanks for reading Creative Block! Subscribe for free to receive new posts and support my work.
---